Content marketing and social media marketing are often used interchangeably, and there are areas where they overlap. However, there is one big difference between them: content marketing tells a brand story, while social media marketing starts a conversation.
Joey Armstrong explains that this difference affects all aspects of content marketing and social media marketing: the overall strategy, tools and activities, and metrics for success. While the two will often overlap and even be integrated in a marketing campaign, they can never substitute for the other.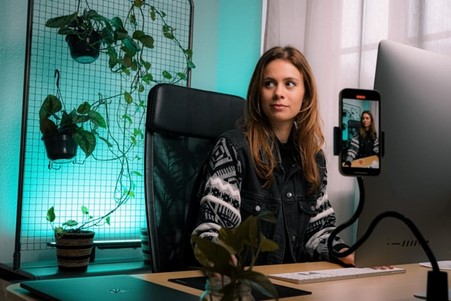 Scope of the campaign
Content marketing uses different kinds of content, depending on the audience and communication goal, it can use different types of content: ads, infographics, blogs, webinars, websites, landing pages, videos, podcasts, ebooks, newsletters…and yes, social media.
So, social media marketing can be one component of a larger content marketing plan. For example, a beauty brand that is launching a new makeup line can ask influencers to talk about their product, run a giveaway, or ask social media followers to share pictures of the makeup looks they created.
Goals of the content
Content marketing provides more information about a product, service and the company. It determines the target audiences, key messages, and the specific action desired (download the ebook, sign up for the class, claim the voucher, etc).
Social media marketing can inform consumers, but its most important role is to engage. In fact, one of the biggest mistakes that brands make is that they just post content that "sells" the product, and neglect posts that spark conversations or build communities.
Also, instead of telling people about the product, social media should get people to talk about the product. It's a platform where customers can share testimonials, ask questions, give thoughts and opinions, or raise concerns and complaints.
Acceptable formats
Social media content has to be short, bite-sized, and easy to digest. So, long form-content should reside on other platforms – not just because of length or size restrictions, but most people use social media to escape, not hunker down to read something serious.
However, brands can certainly repurpose their content marketing collaterals for social media: breaking down a blog posts into tips for posts or creating a teaser video that pushes readers to the full version on the website.
In fact, social media marketing goals often include generating traffic to a website or building enough curiosity for people to research more about the brand and consume its other content.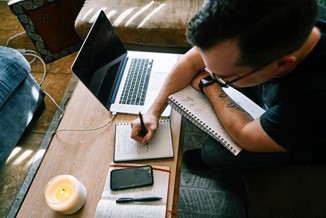 Value to brand
Let's look at how social media marketing and content marketing will be experienced by the target audience.
A person who is shopping for a new cellphone may initially hear about a brand because a tech vlogger talked about it on his channel. Then, he will look at user reviews on different chatrooms and forums, then go to the brand website to look at the specific features. From there, he may go to the brand's social media page to read comments on posts, or direct message them to ask a question.
This rather circular journey of gathering information shows how content marketing and social media marketing is experienced by the target market—and the different strengths they have. Content marketing can give knowledge (such as demos and FAQs); social media marketing can build social credibility (testimonials, influencer endorsements).
Thus, social media marketing and content marketing serve different but equally important roles in building sales and reputation.